What we do
We're dedicated mainly to the breeding and backgrounding of Red Angus from quality genetics, provided by some of the best ranches in the country.
In addition, our commercial backgrounding herd, which includes a variety of breeds, is renewed on a yearly basis.
Our stock is completed with Boer / Saanen / Anglo Nubian goats and Hampshire Down sheep.
At La Zoila, special emphasis is placed on Animal Welfare and Good Husbandry Practice.
We have consociated pastures, cool and warm season forages, which are consumed under rational / rotational grazing.
By responsibly managing our silvopastoral systems, we conscientiously defend our natural heritage and contribute to climate change mitigation.
We seek to increase production efficiency, reducing biogenic methane emissions, through the permanent search for improvement in productivity indicators (eg. pregnancy %, weaning % and shorter fattening cycles).
Herbivore diversity is our ulterior goal, our vision. We call it "PASTOREO RACIONAL MULTIESPECIE" ("P.R.M.") or "MULTISPECIES RATIONAL GRAZING" ("M.R.G.")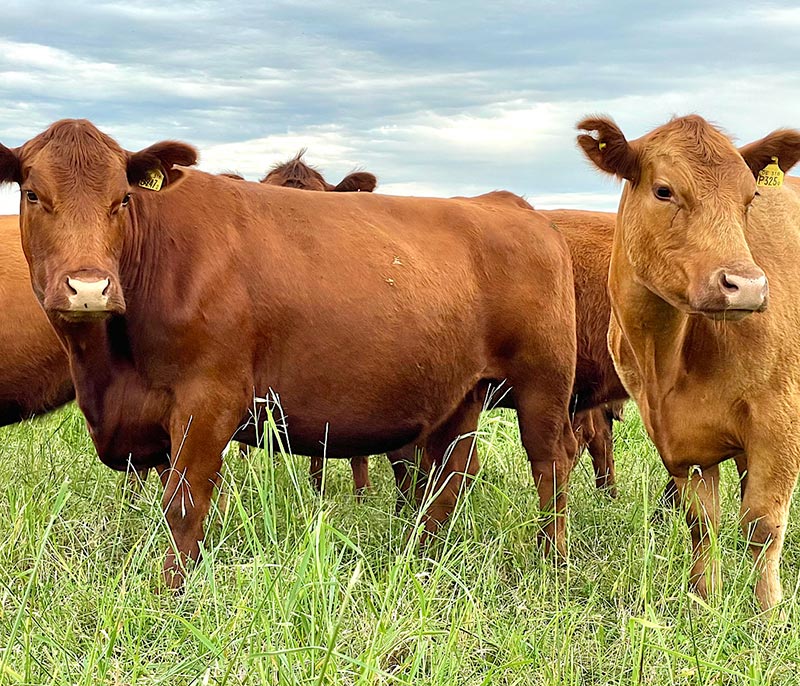 Regenerative Livestock Farming and Rational Grazing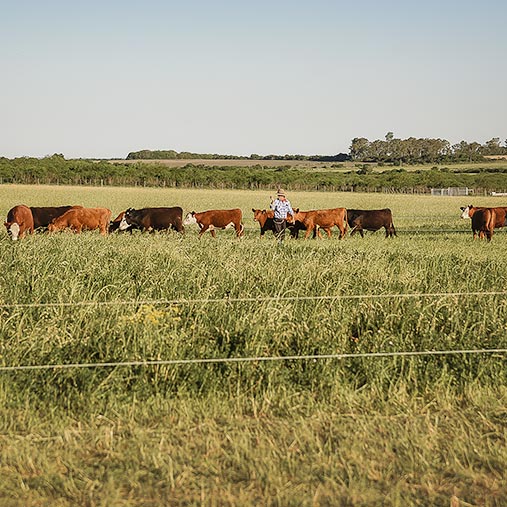 Regenerative Livestock Farming is a set of management practices aimed at emulating nature´s dynamics, which seeks to use herbivores as its main tool.
Through Rational Grazing, lots are subdivided into parcels, which are eaten under high impact grazing. Applying "herd effect" our animals make full use of forage resources, avoiding selection and gradual elimination of the most palatable and nutritious plants.
The plot is thus naturally re-fertilized and weeded. Afterwards, it is duly rested, so that the pastures can rebuild their reserves, to sprout again vigorously. Thus, tending to eliminate the use of chemically synthesized fertilizers, pesticides and herbicides.
All this results in the gradual construction of organic matter, improving soil fertility, simultaneously turning it into a true sponge that makes better use of rainfall. A virtuous circle is thus created.
Last but not least, the system mitigates greenhouse gasses, based on a positive carbon relationship between animal and machine emissions and the capture that our pastures and forests make of atmospheric carbon dioxide. We believe we are part of the solution to climate change.